And suddenly you know … It's time to start something new and trust the magic of beginnings. Meister Eckhart
Have you ever noticed that oftentimes you get the perfect messages at the perfect time … as long as you're listening and paying attention?
Maybe you've been trying to figure out what you're meant to do and then you see something and finally know the answer. Or, maybe you've known the answer deep down for sometime, but then someone says something or you see something and it all clicks and settles in.
I can't even tell you how many times this has happened to me. Something or someone has gotten my attention and I am finally able to understand in my mind what I've known for sometime in my heart.
There's just something about having it right in front of you that really drives the point home and makes you realize you simply can't ignore it any longer. You know exactly what you've got to do. So, I'm passing along the messages that have caught my attention recently. Perhaps some of these messages (or even all of them) are meant for you too.
5 Simple But Powerful Messages to Keep Top of Mind (Part #11)
#1) "Imagine a new story for your life and start living it." Paulo Coelho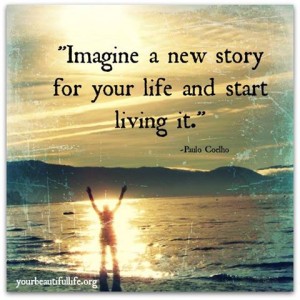 #2) "Let today be the day you learn the grace of letting go and the power of moving on." Steve Maraboli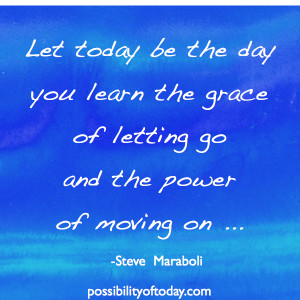 #3) "In response to those who say to stop dreaming and face reality … I say keep dreaming and make reality." Kristian Kan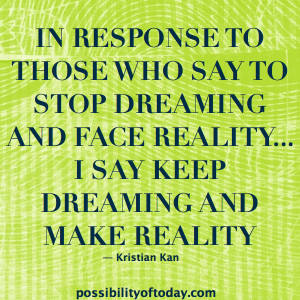 #4) "The secret to having it all … is realizing that you already do."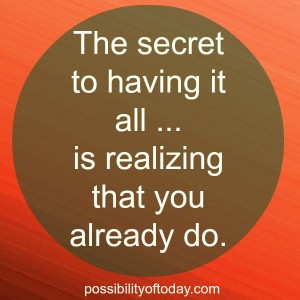 #5) "Imagine what you really want for your life and then choose today to start living it. No more doubting it's possible … Simply live into what you want."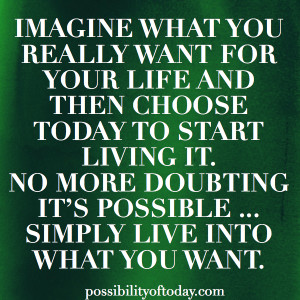 Live Today Better Than Yesterday.
Did you like this article? Please share your thoughts in the comment section. Also, if you need to contact me for anything, please feel free to use the contact form or e-mail me directly at (sibyl@possibilityoftoday.com). I always LOVE hearing from you.
Have you heard the latest episode of Possibility of Today Radio? It's all about how we can reinvent ourselves and start living the life we really want. Click Here if you want to check it out.