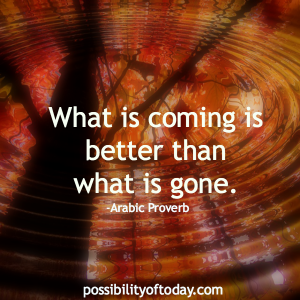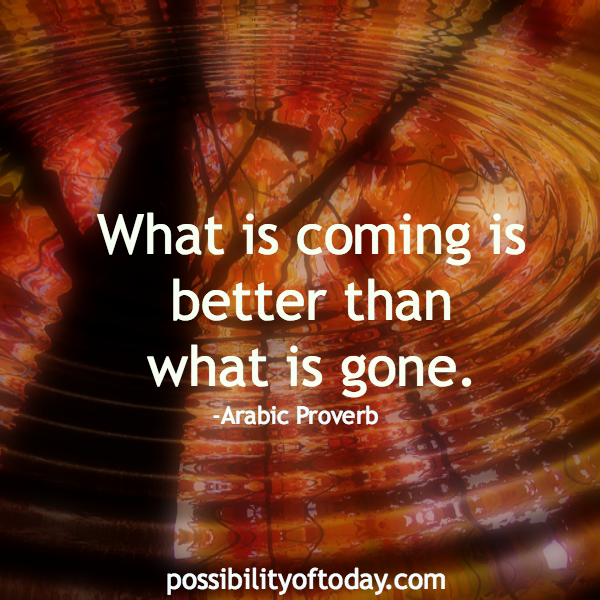 Have you ever had those times where you know you've got to dig deep and keep on pushing through until you get to the other side of something? It's like you're on the final stretch of a race you've been running for a very long time and you're at the point where it's time to finally push on through.
Well, one thing I realized about times like these is that the most important thing we can do is stay centered, stay calm and focus on living each moment in front of us as best we can. You turn your attention away from any doubts, concerns or worries about the future and focus only on today and the present moment.
It's like that great quote reminds us,
"What happened yesterday is history. What happens tomorrow is a mystery. What we do today makes a difference – the precious present moment." – Nick Saban
Everything that we want for our future is connected to how we live our moments today. We create the future we want by pouring our attention and good energy into the moments of today. So, as we move through the day, we must choose to focus on the right things and maintain our inner peace. We do those things that keep our best energy flowing throughout the day (meditation, walking, enjoying nature, etc). And, most importantly, we take advantage of our ability to live each moment as our Extraordinary Side or Higher Self.
Staying Centered As You Move Through The Day
The best way to make sure we are moving through the day as our Extraordinary Side or Higher Self is by being very aware of how we are feeling at all times of the day. The minute you notice, you're "off", you stop, take some deep breaths and take time to recharge and recenter. You never allow yourself to stray too far from your center.
You may have those times where you need to overshadow the Chief Negativity Officer in your mind that is trying to convince you to worry or that things aren't going to fall into place. Or, you may just need some extra energy and a boost of inspiration so you can feel good and keep moving forward. The key is to choose to do whatever you need to in order to maintain a good peace of mind and keep your best energy flowing.
Here are some thoughts I keep top of mind and use anytime I need to recharge or recenter. Maybe one or all of them will also be helpful for you. Also, next week I have something really exciting I want you to join me in doing. It's going to allow us to really start 2014 off in a great way. But for now, here are 5 Simple But Powerful Thoughts to Keep Top of Mind Today.
5 Simple But Powerful Thoughts To Keep Top of Mind Today
1. "What is coming is better than what is gone." Arabic Proverb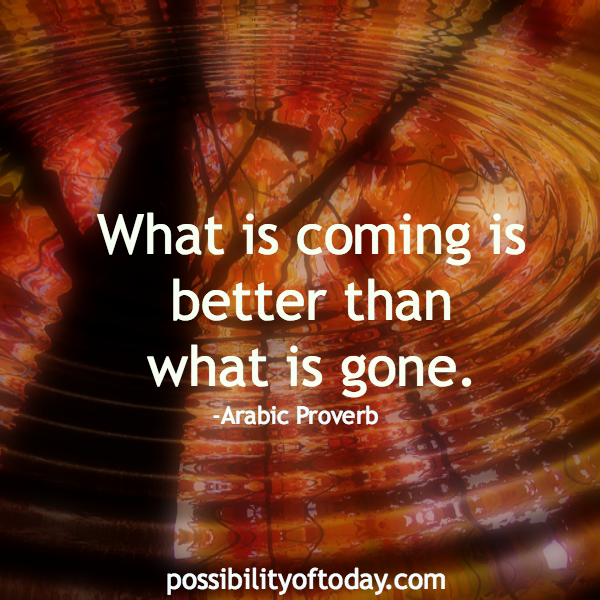 2. "Don't give up. Normally it is the last key on the ring which opens the door." Paulo Coelho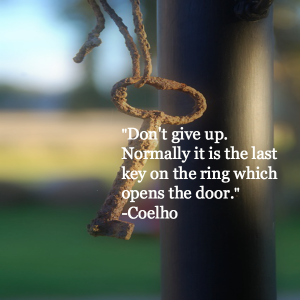 3. "Ask for what you want and be prepared to get it." Maya Angelou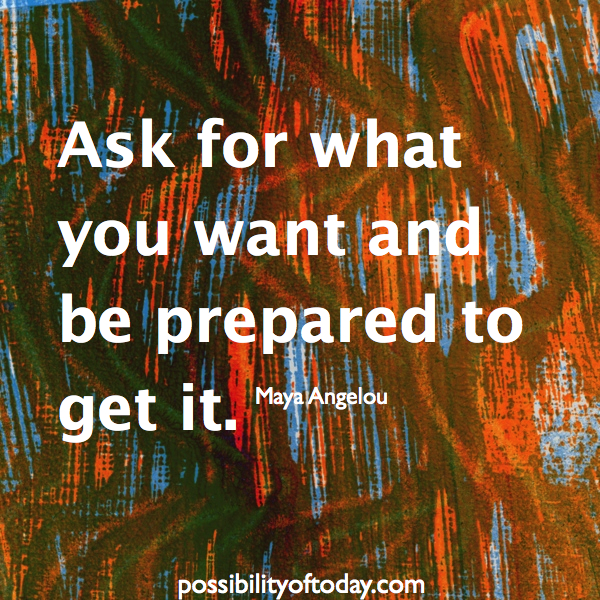 4. "Today I will not allow my inner peace to be disturbed by things or people outside of my control."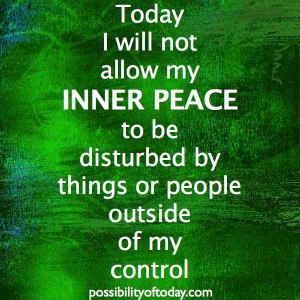 5. Surrender to What is. Let go of what was. Have faith in what will be. Sonia Ricotti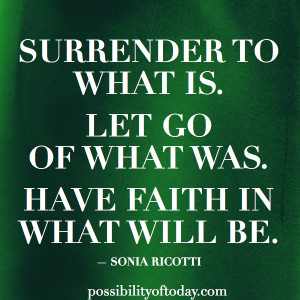 Live Today Better than Yesterday.