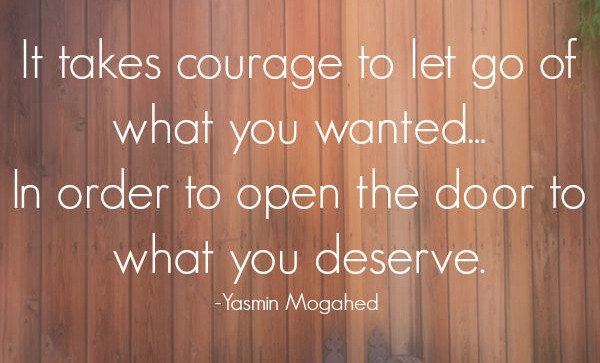 This was one of the most popular posts this week I shared on Facebook. It's always interesting to see which posts resonate with people because it's generally the case that the most popular ones touch on a truth that's helpful for many of us to think about. I know this particular quote confirmed some very tough decisions I've had to make lately with respect to my work and life.
So, I wanted to pass it along to you because it's easy to get attached to what we want or think is best. But, oftentimes when things don't fall into place like we hoped, we're being redirected to something that's better for us in the long run.
Perhaps it's something you can't see yet from your current perspective, or maybe more things need to shift before you can see the bigger picture. But, it's important to always remember that your life is rearranging perfectly to lead you to what you truly need and deserve. It helps you shake off needless worries and doubts.
And, like another great quote by the Dalai Lama reminds us,
"Remember that sometimes not getting what you want is a wonderful stroke of luck."
xoxo,
Sibyl