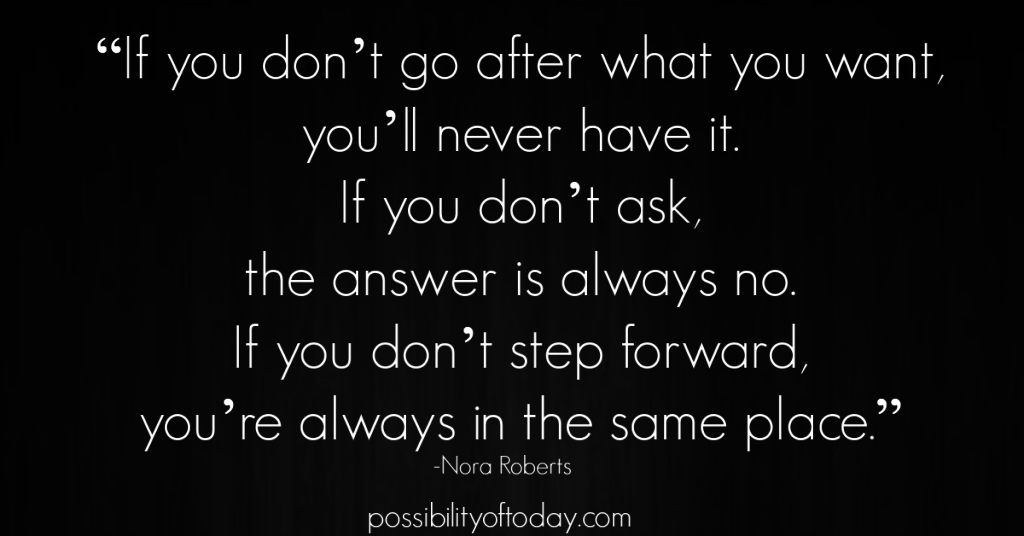 Lately, I've had to dig deep (and I mean real deep) to keep pushing and take care of the things I need to handle.
On Saturday, after breakfast, I had to motivate and pump myself up for two hours before I dragged myself into my office and sat down to finally tackle my taxes.
On Sunday, I pushed through the voice of the Chief Negativity Officer in my mind that works tirelessly to fan the flames of my fears and doubts that things will not work out.
Yesterday, I pushed through the feeling of being so behind with work that I might as well let some things go because I was never going to get it all done.
Have you ever noticed how sometimes we have to push through and do things we don't feel like doing?
Well, I've been thinking about this a lot since it doesn't seem like resistance, doubts, or the Chief Negativity Officer are going away anytime soon.
And here are three things things I took away from all of these experiences:
1. Resistance sucks.
2. Doubts are just as terrible.
3. And when our Chief Negativity Officer gets triggered, it can really go crazy.
But, I also have to say, there really is grace underneath it all.
Every single time we dig deep and overcome something we thought was too hard, or would take too long, or would never happen… something in us changes for the better.
We get stronger and build our faith with each experience.
We grow in all the ways we need and gain more clarity about who we are, what's most important to us and how to keep building the life we really want.
So, in case you're looking for a quick reminder, I'm going to pass along the same message I've been telling myself lately …
Dig deep today if you must, but make sure to take at least one step forward. So many more good things are on the other side of what you're pushing through.
xoxo,
Sibyl