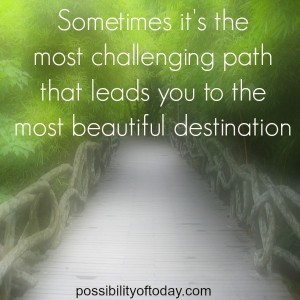 "Sometimes it's the most challenging path that leads you to the most beautiful destination."
Wouldn't you say that this year has been filled with a lot of challenges? And, I am not just talking about regular everyday challenges, I am talking about those big challenges that can be really, really hard to work through. It seems like every time I work through one thing, something else comes up and then something else. Has it been the same for you?
Well, if you can relate, you will probably appreciate being reminded of two very important things I recently reminded myself of:
(1) There is relief in sight…thank goodness. And, there are so many more good things waiting for you on the other side of whatever it is you're working through. Although it may get challenging at times, you're learning even more about who you really are and what you're truly capable of.
Things don't just happen to us. They also happen for us so that we can learn, grow, and be strengthened while life rearranges perfectly to give us everything we truly need. 
And, the second thing to remember is that …
(2) You don't have to wait to reach the proverbial "finish line" before you start feeling really good. Even though it may not always seem possible, you're actually meant to feel centered and maintain your peace of mind no matter what is going on or what you're still working through. It's like one of my favorite quotes explains …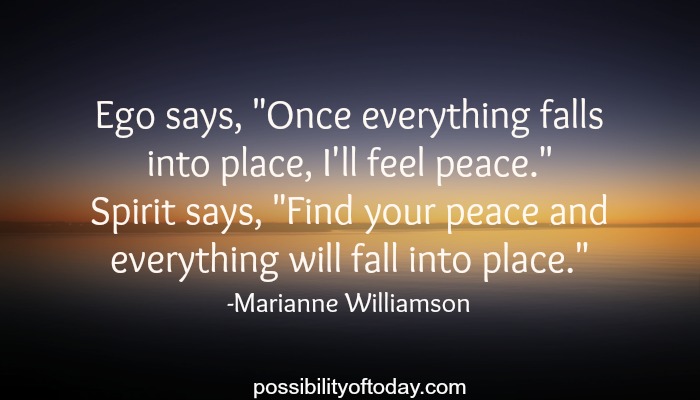 "Ego says, "Once everything falls into place, I'll feel peace." Spirit says, "Find your peace and then everything will fall into place."  ~Marianne Williamson [Read more...]