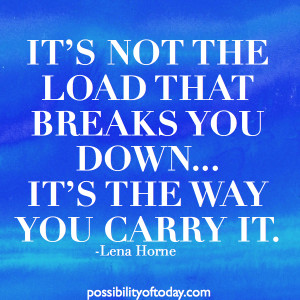 "It's not the load that breaks you down … It's the way you carry it." Lena Horne
I think some of the toughest days are those when you've been going and going day after day. You've been working really hard and handling a lot for a very long time. You've been managing problems, searching for answers, and digging deep. You've been doing your best to stay positive, but you're feeling a little run down.
And, despite all you've been doing and all you've been through … you're still not where you want to be.
So, what do you do?