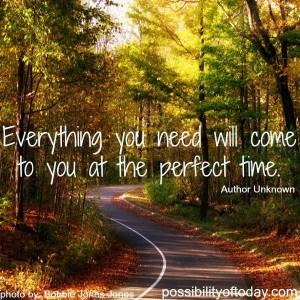 "There is a difference between wishing for a thing and being ready to receive it. No one is ready for a thing until they believe they can acquire it. The state of mind must be belief, not mere hope or wish." – Napoleon Hill
Do you want to know something that finally dawned on me? You can overcome doubts by realizing that you don't need to know "how" things will fall into place. In fact, we are supposed to trust and completely believe that everything will work out, even if we can't see "how".
There's a big difference between "hoping for the best" and actually trusting and believing things will work out perfectly.
You hear people express doubt all the time …
"I have doubts, but I am hoping for the best."
"Only time will tell, but I am giving it everything I have and staying positive."
That used to be the way I thought about things too.
I needed some kind of proof before I could completely believe in something and feel like I could actually get my hopes up. Sure, staying positive and having hope is great, but strengthening our belief and trusting that everything will unfold perfectly is so much better.