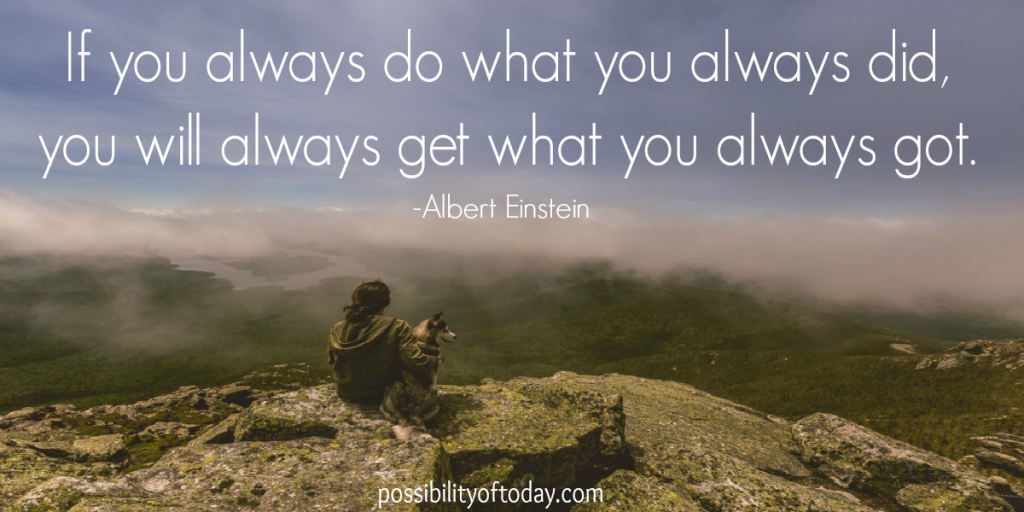 Last week I came across an article about the movie Groundhog Day. Do you remember that movie? For some reason, when I first saw the movie, I didn't really like it.
It's ironic that I wasn't an instant fan of the movie because my birthday is actually on Groundhog Day every year – February 2nd;-). And, interestingly enough, the movie is about one of the most important lessons we can ever learn. Guess I missed that!
But, as the article put it… "The movie Groundhog Day is directly and practically applicable to how we spend our day today and everyday."
A Quick Recap
In case you haven't seen the movie, Phil, the main character, is trapped in what I call an "Infinite Loop" so every day is pretty much the same. It isn't until he realizes that he needs to do things differently that he finally stops repeating the cycle and lives the life he always wanted.
So, while I was reading this article last week, I was reminded of how easy it is for anyone to fall into this trap where you unknowingly do things day after day that are working against you. Thankfully, most people aren't as blinded to the truth as Phil was in the movie.
But, have you ever noticed how you can get used to doing things the same way you've always done them?
Whether it's with work, or in a relationship, or something we've been working to make happen in our life, we can end up unknowingly repeating behaviors, habits and doing things that aren't actually helping us get the results we want.