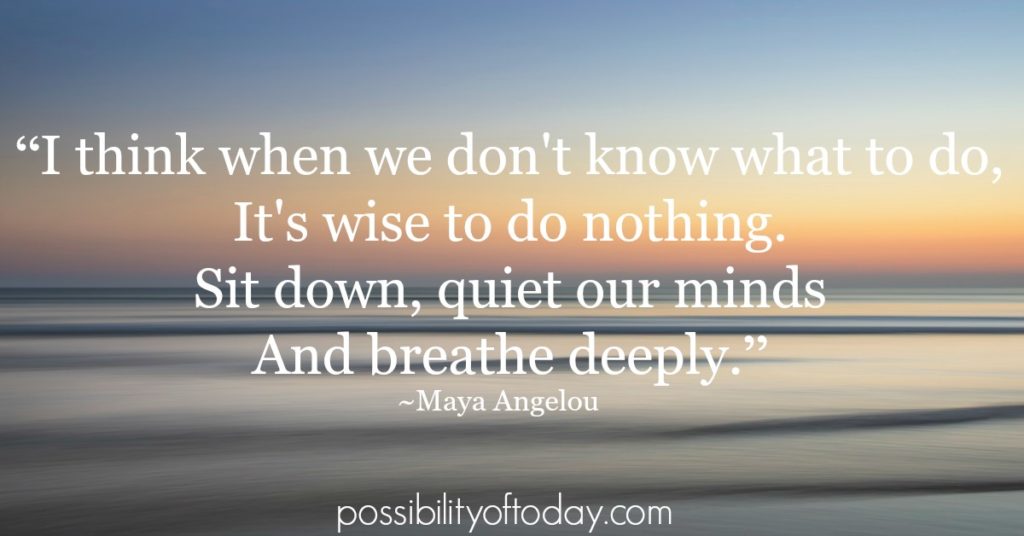 Have you noticed how difficult it can be to find the way through uncertainty? Those times when we can't clearly see the road ahead, but we know somehow or someway we must make our way down it.
Some of the hardest times of my life have been those times when I was surrounded by uncertainty. I couldn't see how things were going to work out. I can remember just sitting on my couch, staring out into space, and hoping that direction or guidance or answers would come. But, when the answers didn't come right away, I would get worked up and stressed out. I would say to myself,
I can't believe this … What am I going to do?
Where did I go wrong?
Can I please have some help or a pointer in the right direction?
I am much better these days at finding the way through uncertainty. I learned that all we need to do is stay calm, understand it's okay to not have answers and take things one step and one moment at a time. [Read more…]