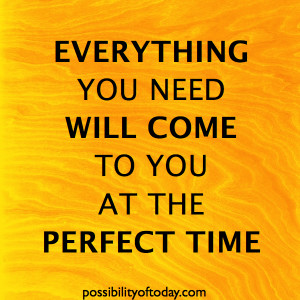 Have you ever noticed that the perfect messages come at the perfect time … as long as you are listening?
Someone will say something that hits home and an instant feeling of comfort washes over you. Or, maybe you come across a sign or read something that strikes a chord. You're reminded everything will work out and that you've got to keep believing and taking steps forward.
In the past, I definitely didn't listen enough. I was overlooking so many messages and important reassurances that would have helped relieve a lot of unnecessary worrying and stress.
It's easy to fall into the trap of letting your Chief Negativity Officer dominate what is going on in your mind. You end up continually worrying and focusing on the wrong thoughts. [Read more…]