A couple of days ago, I was sitting in a coffee shop scrolling through my Facebook newsfeed and noticed this quote was an extremely popular post: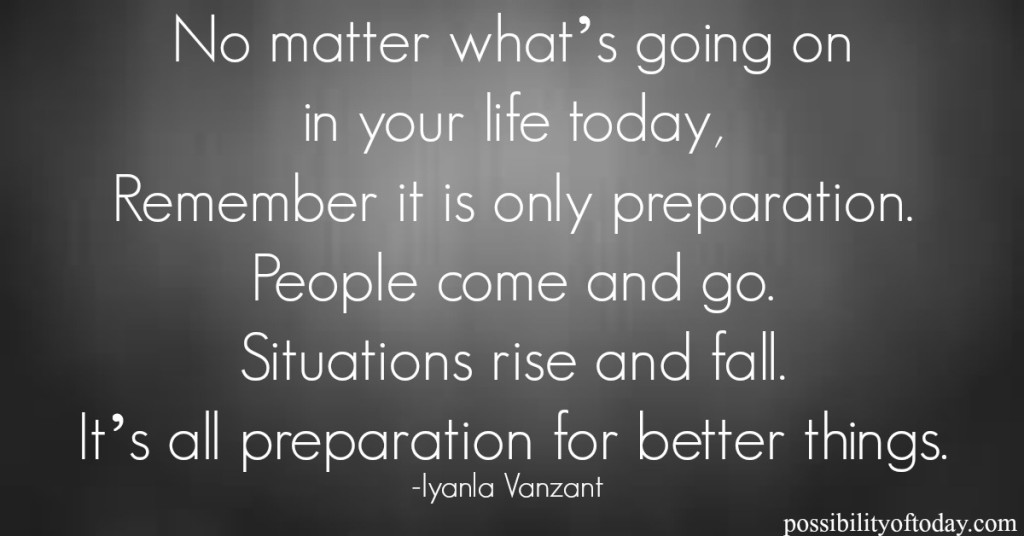 I think this quote resonated with a lot of people (myself definitely included) because it's something we can always benefit from being reminded of.
Every single situation you're working through today is preparing you for better things … including the problems, challenges or anything else.
The situations we're dealing with, in one way or another, are preparing us for something better – something we asked for, hoped for and wanted for our life.
It's that simple. It's that clear. [Read more…]