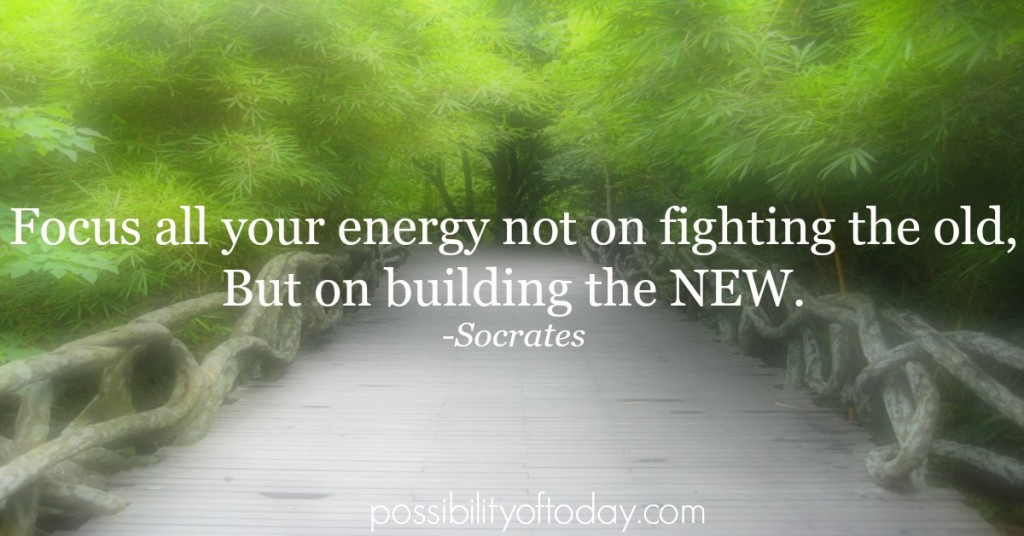 Lately, there seems to be a common feeling a lot of people are having…
Enough is enough. It's time for things to finally fall into place.
Or, as one of my friends said the other day, it's been a long uphill climb and it's time for some WINS! I know I agree. Do you?
Well, if you're with us and still waiting on certain things to work out, then here's a good motto to LIVE by that will be amazingly helpful…
"Focus all your energy not on fighting the old, But on building the NEW."
-Socrates
Yes, as off the wall as it may sound, I'm recommending we live our days according to ancient philosophy. Of course, this isn't just any ancient philosophy… it's Socrates. That's about as good as it gets when it comes to timeless wisdom.
So, how do we practically live by this philosophy?
We decide our new daily motto is: "Building the NEW". [Read more…]