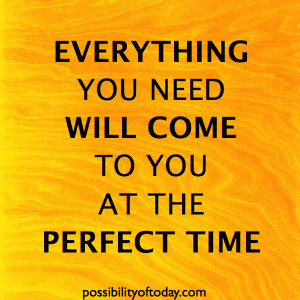 Do you want to know something that finally dawned on me? It's okay to not know. It's okay to not know exactly "how" something is going to happen or "how" things will actually come together… and still completely believe everything will work out.
For so many years, I thought it was enough if I just took steps in the right direction and "hoped for the best".
And, you hear people say things like this all the time …
"I don't know if it will work out, but I am trying and hoping for the best." "Only time will tell, but I am giving it everything I have and staying positive."
That used to be the way I thought about things too.