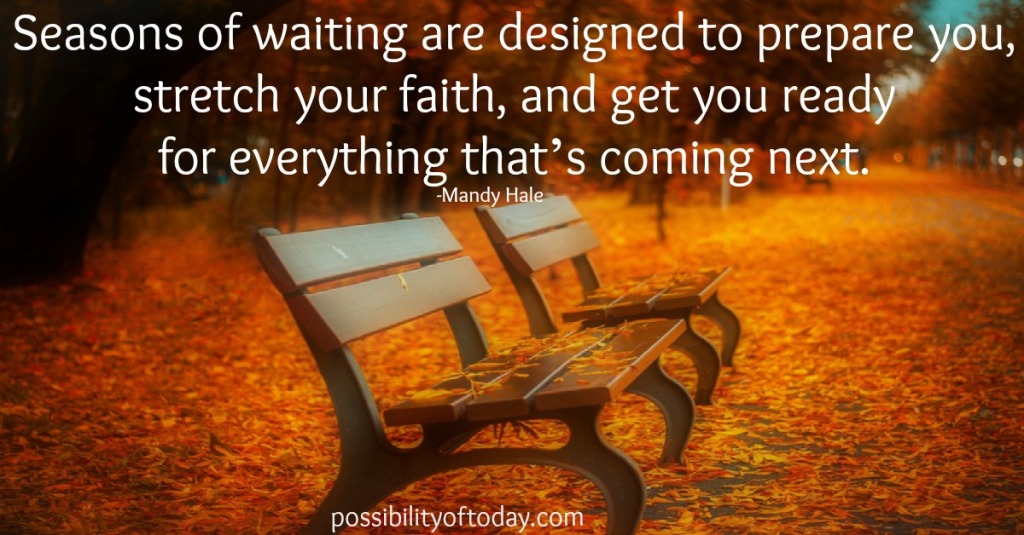 "Seasons of waiting are designed to prepare you, stretch your faith, and get you ready for everything that's coming next." -Mandy Hale
Have you been waiting on something to show up in your life for awhile? Maybe you've been working to accomplish something and you're so ready for things to fall into place. Or, maybe you've been working through problem after problem and you really want things to finally work out.
Many of us (myself definitely included) have been managing through a "season of waiting". Do you feel like it's been a long road? I know I do. Of course it's been worthwhile and an important part of our journey. I get that and I definitely appreciate the fact that everything really does happen for a reason.
But, my oh my! … it's been a wild ride hasn't it?
There have been the "highs" – those times when you felt really good and confident. You thought you were doing the right things and it was only a matter of time before things fell into place. But then things didn't exactly work out as you planned. So, then came the "not so highs" – those times when everything felt hard. Your doubts surfaced continually trying to overshadow your faith that everything would work out.
Here's the good news. It's time for this "season of waiting" to be over. It's time. It's finally time.
You've gotten stronger. You've learned so much about yourself and what you're truly capable of. Your faith has been stretched. Your belief in what is possible has expanded. You've made it through so much and every single thing that happened has led you to this point.
And, Now It's Time.