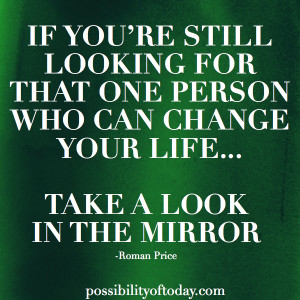 Have you noticed how sometimes you can doubt yourself or someone will say something that makes you question a decision you've made?
It's easy to let the things other people say cast a shadow of doubt on decisions and things we know deep down are really right for us. 
In the past, there were too many times I reconsidered or decided not to do something just because of what other people said. There were even other times where I got in my own way and convinced myself to not go after something because of my own doubts.
But, you live and learn …