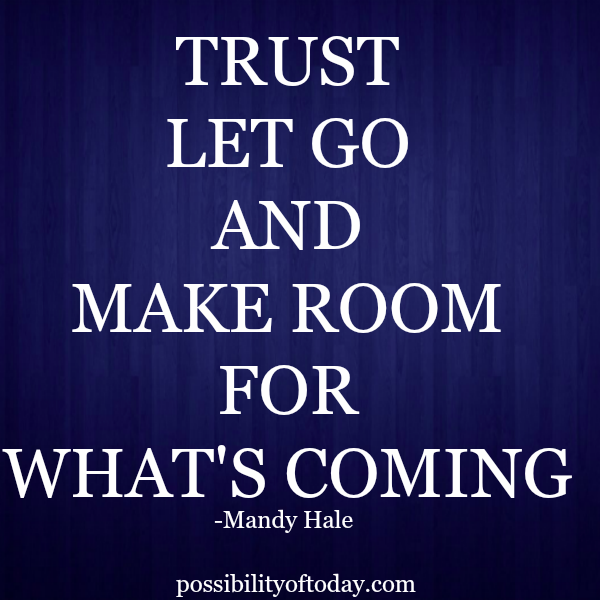 "Trust. Let go. And make room for what's coming." Mandy Hale
Have you ever had the same lesson come up in your life over and over again? So much so that no matter how much you don't like to admit it, you can't help but see it. Well, for me, that lesson is "Let go".
Last night, I literally said to myself "Just let go Sibyl. You know it's time."
The lesson to "let go" of things you know aren't right for you can creep up in so many different areas of your life – work, friendships, relationships, bad habits, etc.
I always eventually see the light, but a lot of times I'm too slow "letting go", even when I know something is not right for me.
It's easy to stay stuck doing what you've been doing. A lot of times it's the simplest and most straight forward path. We make excuses to not "let go". We come up with rationales and convince ourselves our reasoning is sound … but deep down you know better. [Read more…]