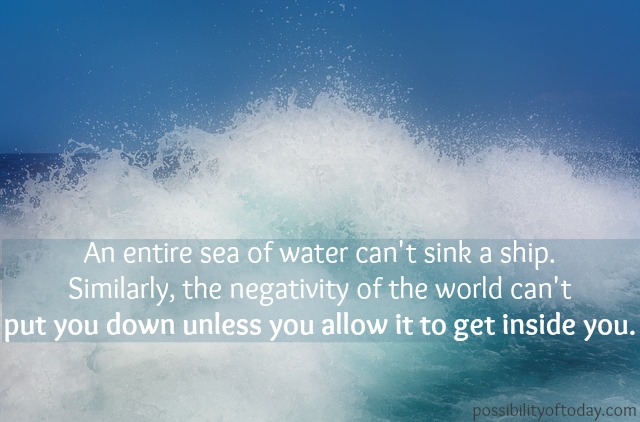 "Just because we're in a stressful situation doesn't mean that we have to get stressed out. You may be in the storm. The key is, don't let the storm get in you." -Osteen
It really is easy to fall into the trap of worrying and getting all worked up when it feels like things are going wrong. I know I have fallen into that trap far too many times.
It can be so hard when something you're hoping for doesn't happen or when it feels like things are never going to fall into place. The backside of the Possibility Spiral can push and test our limits.
But, do you want to know one of the most important things I realized?
No matter what's going on around you or how challenging things seem at times, if you can just settle your mind and live from your Extraordinary Side  for as many moments of the day as possible, you can maintain the ideal mindset, feel good, and continually take the right steps forward. As time passes, you work through your challenges one by one and things slowly but surely smooth out.
So, whatever you're working through Today or waiting on to fall into place…Remind yourself of this Truth. The day is coming when you will look back on all that you've gone through and let out a sigh of relief because you did it. You made it and finally got to where you wanted to be. Life rearranged perfectly.
But, in order for more and more things to fall into place, it is important to not waste your minutes during the day worrying, getting upset or focusing on the wrong things. [Read more…]